Export to The Netherlands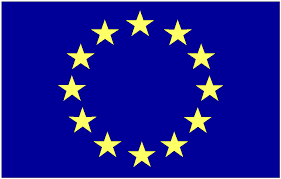 Since the start of Vi Automotive we have been able to build a large network of dealers in the Netherlands. For them we act as an external buyer. We have daily insight into the shortages in their assortment and search for the right cars.
Which cars are interesting?
In general, the Netherlands is a real 'petrol' country. Diesels also suffice for light commercial vehicles, 4 wheel drives and premium cars.
Body variant
We are specifically interested in 5 door cars like hatchbacks, stationwagons, SUV's and MPV's with less than 150000 km.
Taxes and company cars in The Netherlands
In the Netherlands, people pay extra tax on the catalog value of the company's car if they also use it privately. It means that you have to add 4% (electric vehicles) or 22% (other vehicles) of the list price to your annual income. You then pay up to 52% income tax on the 5% or 22% of the list price of the car.
First registration & youngtimers
We basically buy cars up to 10 years old or older than 15 years. This has a reason: for business cars older than 15 years, an adjusted tax system applies. For this reason, cars of at least 15 years can be interesting to purchase in a business. Generally applies here: petrol engine, station car or SUV, automatic, large and luxurious. Examples are: BMW 3 series and 5-series touring, Volvo V70 / XC70 and Audi A4 / A6 Avant. For SUVs, Volvo XC90 and BMW X5 are interesting.
Volvo
Permanently wanted for export to the Netherlands: Volvo cars with petrol or bio ethanol engine and <150000 km. First registration 2000-2003 and 2008-2017. Only with full service history, First registration in Europe. No major repaired damages. Preferred C30 / V50 / V60 / V70 /V90/ XC70 / XC90 / S80, All volumes. info@viautomotive.nl. We transport weekly from Sweden.
Options
From the D segment, we prefer cars with an automatic gearbox. Since the Netherlands is a small and densely populated country, we have many streets. For this reason, Dutch people like to buy cars with navigation systems.
Condition of the car
In the Netherlands, in addition to VAT, a luxury tax called BPM is levied. for this reason, cars are relatively expensive. Buyers expect from their dealer cars that are maintained according to factory standards. Cars with a lot of damage and without a maintenance history are therefore less welcome. We buy both single cars and lots. If you have an interesting offer for the Dutch market, please contact us.